Chestnut Class - Miss Wheatley - Yates
A U T U M N T E R M
Hello, I am Miss Wheatley - Yates and I am the class teacher in Chestnut Class.
The boys and girls are now happy and settled into life in Year 2.
They have already been working hard and producing some beautiful art work.
Our new class story is a really exciting one called, 'The Boy Who
Grew Dragons'. Take a look at the front cover below. Do you think we are enjoying this story?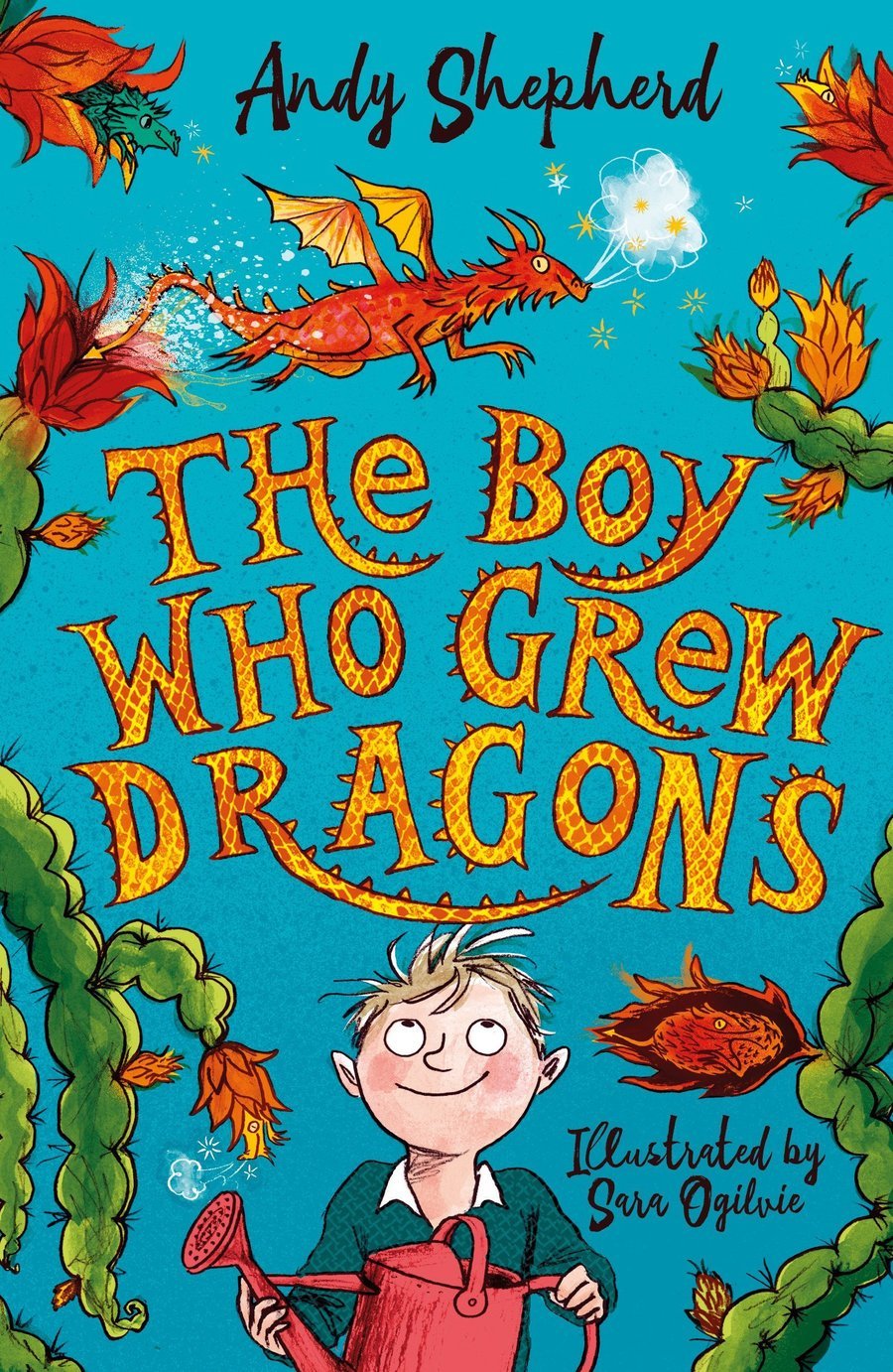 Reading Books
Following the letter that went home on Friday, Reading Books will be sent home on a Monday evening and will be at home for 3 days. They will be returned to school on Thursday where we will keep them separate for the required amount of time. There will be no reading books at home for the weekend. When they are at home, your child is expected to read every night, meaning they will complete 3 good reads of each book sent home. Only then will it be changed for a new one. If your child does not return their book on the required day, the book will not be changed that week.
Autumn Term Learning
This half term we are going back to basic with our Maths and Writing. We are going to be doing lots of Phonics work as well as lots of Reading.
In Maths this term we will be working on:
Number and place value- To read and write numbers to 100 in numerals and words.
Length and Mass- To measure length and weight in standard units and apply this in practical activities.
Addition and subtraction- To add and subtract using objects, pictures and mentally, when solving problems.
2D and 3D shape- To identify, sort and describe 2D and 3D shapes.
Counting, multiplication and sorting- To understand multiplication as repeated addition. To count in steps of 2,3 and 5.
Statistics- To interpret and construct simple pictograms, tally charts, block diagrams and simple tables.
Fractions- To recognise, find, name and write fractions ½, 1/3, ¼ and ¾ of a length, shape, set of objects or quantity.
Money & Time- To add and subtract money of the same unit, including giving change. To tell and write the time to 5 minutes.
In English this term we will be working on:
Phase 5 Phonics—Structured Phonics programme for Phase 5 and Phonics Screening Test to be done.
Sentence Construction Work—basic skills. Sentence composition. Description and extension of sentences.
Familiar settings- To write descriptive sentences to adapt and change the ending of a familiar story.
Information page—To write detailed informative sentences about a chosen subject.
Poetry- To use descriptive language and similes within a themed poem.
Within our afternoon sessions we will be completing lots of work around 'Being Healthy' and recognising that to be healthy doesn't just mean a healthy body, it also means a healthy mind.
What ideas can you think of to keep you healthy? Spend some time at home creating a mind map to show your ideas. Bring them in to show me :)