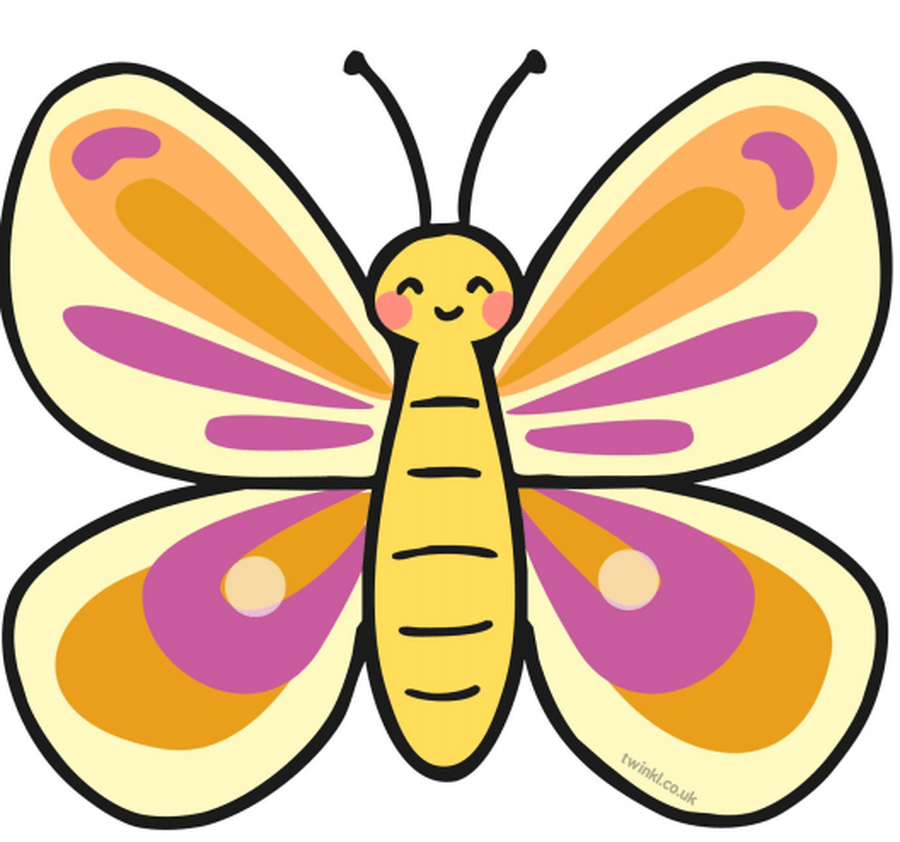 Butterflies Class 2020/2021
Following the government announcement on Monday 4th January, we are going to continue our learning journey in a different, but fun way. We are going to be using Seesaw, which you are already familiar with, to provide home learning.
We will also be sending invites for live teaching sessions via Zoom, the links for which will be accessible via your child's Seesaw page.
If you have an concerns or worries please send a message via Seesaw, no matter how small the question and a member of the EYFS team will respond.
Thankyou for your continued support and time in enabling us to ensure that your child makes the maximum progress on their learning journey.
Spring 2
Could you tell me a story?
This half term will all be focused around traditional tales. Each week we will explore a different traditional tale including; The Three Little Pigs; Little Red Riding Hood, Chicken Little and Jack and the Beanstalk. We will focus on being identify the main features of a story and use this knowledge to help us retell stories to each other.
In our maths lessons we will continue to use our knowledge of number to help solve problems and begin to develop explanations. We will continue to practise counting in 2's, 5's and 10's and explore vocabulary linked to position.
We will continue to revisit our phase 2 phonics and learn phase 3 sounds daily. We are continuing to segment and blend sounds to help us with our reading and writing.
Thankyou for your continued support in listening to your child read regularly and writing a comment in your child's reading record book.
PE bags should be brought back into school for P.E lessons, these should be labelled with your child's name and left in school.
Thankyou for your help in supporting your child on their learning journey.
Miss Lee and Miss Davies
What a busy half term it has been in Butterflies class! It is almost Christmas and we have been working hard to put together our very own nativity production for you to enjoy at home.
The Butterflies class present 'Prickly Hay'.
Well done to all the Butterflies for a fabulous first term at school and a wonderful production. Merry Christmas to all! See you all in the New Year :)
We hope you enjoy our show, due to the size of the file we have uploaded the production in two parts click on the videos below......
Welcome to our class page!
I will be posting on here regularly to show you lots of the exciting things Butterflies Class get up to in school.
We are very lucky to have Miss Davis in the classroom with us.
Autumn 2
Our topic this term is 'If you go down into the woods, what would you find?'
As part of this topic we will be looking at how the season have changed and how this can mean that some woodland animals will have to hibernate. We will also be looks at some books set in Autumn and in the woods such as We're going on a Bear Hunt and Leaf Man.
We will have daily Phonics, Literacy and maths lessons. We will continue recapping all of the sounds we have learnt in phonics and introduce a few from phase 3. We are focusing on being able to blend and segment these sounds now. In Literacy we will be exploring lots of books to guide our learning and give us a new exciting focus each week! In maths we will continue to focus on teen numbers, being able to understand their value and recognise them.
We will also be learning lots of new creative skills and building impressive creations in the construction areas. On Friday mornings we will be learning outside with 'Hedgehog' in the forest school who has lots of exciting activities planned for you!
The Butterflies class will have PE lessons every Thursday so please make sure they have a suitable kit in school. Our school PE kit is a white T-Shirt, blue or black shirts and pumps.
As the term continues children will be given a blue school bag and a reading book. Please make sure you read with your child every night and sign their home reading record.
If you have any queries please do not hesitate to contact me on the playground door as you drop your child off or pick them up.