Chestnut Class Blog

This week we have been reading a fantastic story called 'The Disgusting Sandwich' and at the beginning of the week we found our very own mucky, yucky sandwich! Take a look at the picture below.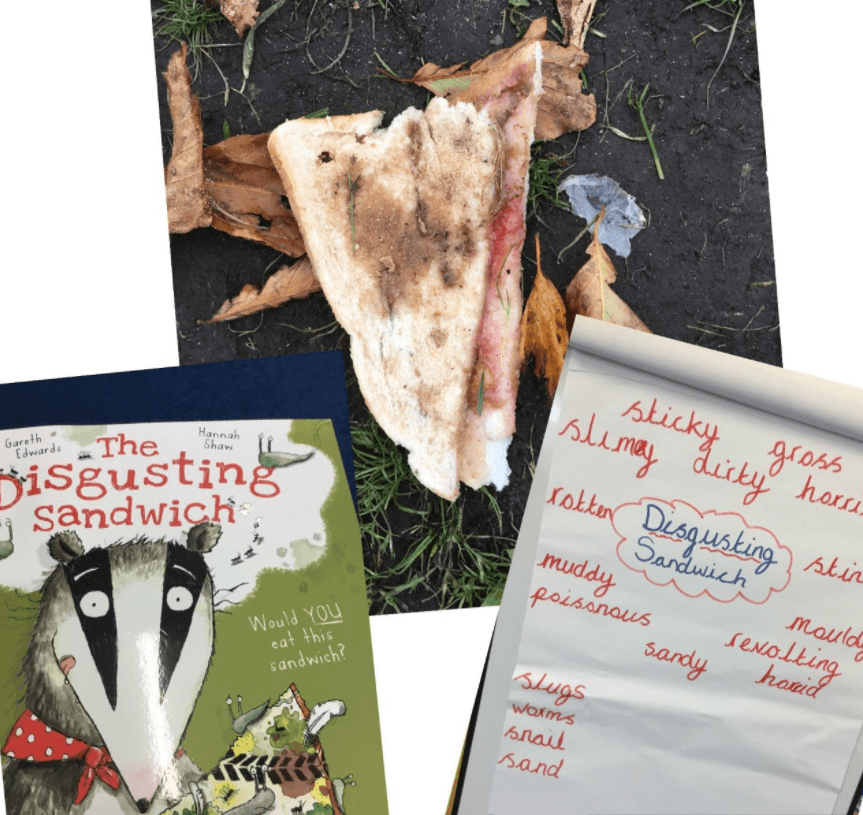 We have completed lots of writing about this book and we have been using adjectives to describe the character of the badger and the setting of the story.

We have had a special visitor to school - Mrs Gerrard our Reading Teacher from last year. She wasn't able to come and visit us in our Class Bubble, but she did leave some exciting, colourful books as a gift for us as well as a special letter. We are so excited to pick one of these for our new class story! Which one will we choose?