Welcome to Ladybirds!


This is Ladybirds class page and here you will find lots of exciting information about our class.
Hello, my name is Mrs Quilliam and I am the class teacher. We also have Mrs Gillibrand working with us.
We are all very excited to be welcoming the new children into our school and have exciting things planned!
Autumn Two
Our enquiry question for our first half term is
'If you go down to the woods, what will you find?'
During this topic the children will be exploring stories that link to the woods. For example; 'The Gruffalo' and 'We're Going On A Bear Hunt'. We will be thinking about what the wood looks like during Autumn and the different things we might see.
We will be using tales toolkit to help us understand these stories and how they are different.
We will continue our work with our phonics and start to develop children's confidence when writing CVC words. The children will be introduced to tricky words. The children will practise their letter formation which will help us when writing our names.
During this half term the children will also be learning in our forest school. The children will have the opportunities to build dens, explore the mud kitchen and create autumn crowns. The children will wear wellies allowing them to jump in puddles, water proof clothing allowing them to minibeast hunt.
Now the children have been introduced to the Ten Town numbers, children will start to develop their understanding of number and how we use them. We will continue to work on our counting and then begin to understand patterns of numbers. Later on in the term we will introduce the teen numbers to children and have a focus on the place value aspect of these numbers. Children will be introduced to 2D shapes, repeating patterns and money. We will use these areas of Maths to develop our problem solving, reasoning and critical thinking.
Even though it's only November children will begin to learn our nativity songs ready for our big performance at the cathedral on the 13th December.
How you can help at home
Read with your child every night, talk through and discuss the story and characters.

Counting regularly with your child, both forwards and backwards.

Ask your child about their day, we do lots of different activities throughout the day and they will love to share these with you.

Ensure your child's book bag is in school everyday.

Complete the homework given out on a Friday with them, this reflects the learning throughout the week.
Please ensure that children bring their bookbags in every day. Also make sure that you check these bags every night for any messages or letters that might have been given out.
Please can you make sure that you label all of your child's clothes, this includes all parts of their uniform, PE kits, coats and shoes, as this helps us to find the owner of the item much faster!!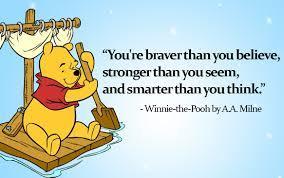 You will receive newsletters and information from school regularly, however, if you have any questions or queries please do not hesitate to speak to me.
Mrs Quilliam