Welcome to Ladybirds!


This is Ladybirds class page and here you will find lots of exciting information about our class.
Hello, my name is Mrs Quilliam and I am the class teacher. We also have Mrs Gillibrand working with us.
We are all very excited to be welcoming the new children into our school and have exciting things planned!
Spring 1
Our enquiry question for our first half term is
'Where do we belong?'
During this topic we will begin by talking about where we belong at school. We will talk about our classes and how we can be a good friend and how to respect the views of others. We will continue to explore numbers to 20, and look at how to make those numbers in a variety of ways.
We will then discuss our families,and we will make comparisons between our families. We would love for the children to have a photograph of their family in school to help them describe the members of their family. We will create a family tree and write about our families. In Maths we will be investigating weight. We will compare weights and use language such as heavier and lighter.
Following on from this we will will learning about famous British Artists. Such as Banksy and Damien Hirst. Children will recreate their own pieces of art work using different media and resources.
Children will also use artwork as a stimulus for their writing, looking at descriptive sentences and captions. We will discuss the importance of using finger spaces and full stops. Children will begin to use the vocabulary linking to capacity. They will explore this by problem solving and using different sized bottles to compare.
From this, we will then begin to look at famous British Scientists. We will discuss how their findings are significant to the world we live in today. Children will use this as a stimulus for a week of fun and creative science experiments.
Then we will look at famous British landmarks, such as Big Ben, Blackpool Tower and Angel of the North. We will use our knowledge of these landmarks to create a non-fiction book to help others learn about the landmarks. In Maths, children will be using their knowledge of number to understand different patterns within those numbers. We will be doing these through lots of different practical ideas and activities.
Children will write descriptive sentences about these landmarks and they will be doing some junk modelling to try and recreate these in the classroom. Then we will begin to learn about the Royal family. They will learn facts about the Royal family and compare the Royal family to their own. The children will be using their number knowledge to carry out pictorial addition sums. They will be counting objects to work out the answer, they will be using an abacus to work out addition and give reasons for their answers.
At the end of this topic, parents and carers will be invited to come into school and see all the amazing learning the children have accessed through this half term. The children will be creating
'A Very British Museum' on Friday 15th February 2019.
How you can help at home
Read with your child every night, talk through and discuss the story and characters.

Counting regularly with your child, both forwards and backwards.

Ask your child about their day, we do lots of different activities throughout the day and they will love to share these with you.

Ensure your child's book bag is in school everyday.

Complete the homework given out on a Friday with them, this reflects the learning throughout the week.
Please ensure that children bring their bookbags in every day. Also make sure that you check these bags every night for any messages or letters that might have been given out.
Please can you make sure that you label all of your child's clothes, this includes all parts of their uniform, PE kits, coats and shoes, as this helps us to find the owner of the item much faster!!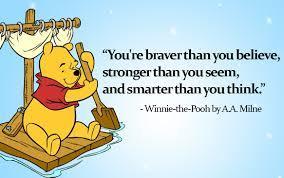 You will receive newsletters and information from school regularly, however, if you have any questions or queries please do not hesitate to speak to me.
Mrs Quilliam