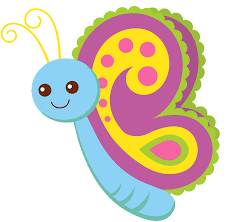 Welcome to Butterflies Class page.
This is Butterflies' class page and here you will find lots of exciting information about our class.
Hello, my name is Mrs Issat and I am the class teacher. We also have Mrs Gilibrand and Mrs Shirazi working with us.
We are all very excited to be welcoming the children back to school and have exciting things planned!
Summer 2 Information:
This half term we are thinking about the question:
'Will you read me a story?'
This term we will be looking at different traditional tales. We will be identifying the main characters in the story and talking about the problems and solutions. We will be exploring different types of story language and use it to create our own stories. We will be taking the role of different characters to retell our favourite stories in the role play area and in Helicopter Stories.
In Maths we will be busy counting forwards and backwards to 30 and practise writing our numbers. We will be ordering our numbers to 30 and making sure our number formation is perfect. We will be looking at coins this term and thinking about which coins we need to make a given amount. We will also be explore length and using different equipment to measure how long different things are.
How you can help at home :)
Read with your child every night, talk through and discuss the story and characters.
Counting regularly with your child, both forwards and backwards. If they read every night they will get dojos in school as a reward.
Ask your child about their day, we do lots of different activities throughout the day and they will love to share.
Ensure your child's book bag is in school everyday.
Complete the homework given out on a Friday with them, this reflects the learning throughout the week.
Please use the handwriting sheet given on Parent's Evening to practise handwriting daily with your child at home. If you would like a sheet please ask at the door.
Please ensure your child brings in their book bag every day. Also make sure that you check these bags every night for any messages or letters that might have been given out.
Please can you make sure that you label all of your child's clothes, this includes all parts of their uniform, PE kits, coats and shoes, as this helps us to find the owner of the item much faster!! We have PE on Wednesdays, please ensure your child's PE kit is in school.
You will receive newsletters and information from school regularly, however, if you have and questions or queries please do not hesitate to speak to me.
Thank you
Mrs Issat